We aim to build long-lasting relationships, providing professional, honest advice and high quality dental care at realistic prices. We are passionate about oral health and the importance of preventing tooth decay and gum disease through our range of preventative treatments.
Meet The Team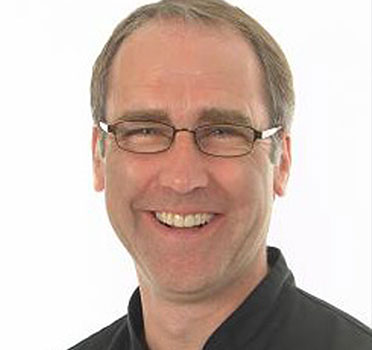 Neale Fraser
Principal BDS (Lond)
GDC Number 59198
Neale qualified at The Royal London Hospital in 1984, having previously attended Westcliff High School for Boys and Earls Hall. He has owned the practice since 1987. In addition to having been a Vocational Dental Practice trainer 5 times, Neale is interested in all aspects of modern dentistry, especially in relation to periodontal disease, pain relief, crowns, cosmetic dentistry and implants.
He is proud to provide treatment to Southend United Football Team.
Neale is married with 3 children.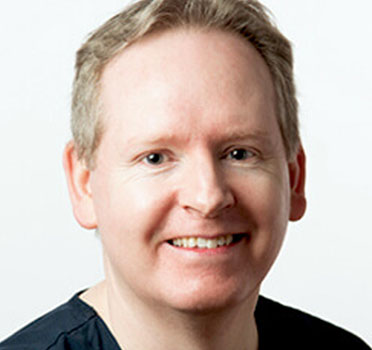 Adam Carstairs
BDS (Lond)
GDC Number 75063
Originally from Essex, after qualifying from Guy's Hospital in 1998 I came back to work in the Southend area. I have worked in private practice at Royal Mews Dental Practice since 2010 and am keen to provide a relaxing and caring environment for my patients with the help and support of the team around me.
I am interested in all aspects of dentistry; especially orthodontics/tooth straightening and cosmetic dentistry. Over the years I have attended numerous courses including studying at the Perfect Smile Academy and have also become a 6 Month Smile, Cfast, Clearsmile brace and Inman Aligner. I am also an Invisalign Platinum Elite provider, in recognition of the number of cases I have completed and the quality of treatment I provide.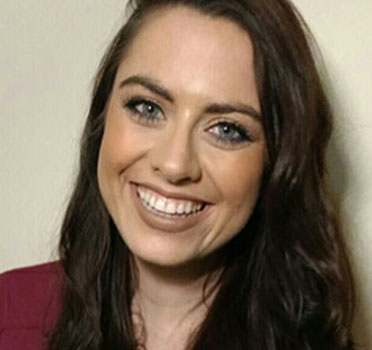 Charlotte Andrews
BchD
GDC Number 244669
I studied at the University of Leeds and attained by BchD certificate with Merit in Dental Surgery and have achieved awards in Paediatric (children's) dentistry and comprehensive treatment planning.
I have had the amazing experience of working in Vietnam for 6 weeks which allowed me to develop confident skills in minor oral surgery, another area of dentistry which I thoroughly enjoy. I am always striving to further my professional development and enjoy regularly attending courses especially in the field of cosmetic dentistry which I hope to further my skills in in the future.
Desmond Roche
BDS
GDC Number 68572
Jon Lee
BDS (Leeds)
GDC Number 244595
Jonathan qualified from the University of Leeds in 2013. Since this time he has worked full time in NHS and private dentistry and has developed a wide array of skills in both sectors.
During his time at university he worked abroad with a charity in Vietnam providing dentistry to under privileged children and orphanages.
Jonathan has a keen interest in restorative dentistry and working with nervous patients to make them feel at ease in surgery. He has plans to take further training in cosmetic and possibly implant dentistry to enhance his skills.
Ann Thorogood
I have worked with Neale for over 25 years. My journey started as a receptionist and progressed to the position I hold today as Practice Manager/Administrator.
The day-to-day running of the practice keeps everyone busy, and I couldn't do this without the support and help of the team. Jointly we pull together to ensure that excellent patient care is provided.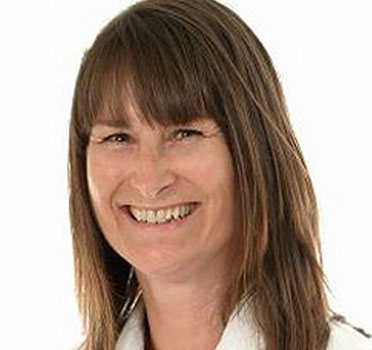 Sarah Wigmore
R.D.H
GDC Number 4145
I left school and joined the dental profession as a dental nurse. I wanted to further my career and so qualified as a hygienist at The Eastman Dental Hospital in 1991.
I continuously review my dental knowledge by attending courses and reading. I have 2 teenage daughters and if I have any spare leisure time I enjoy country walks, antique fairs and craft work.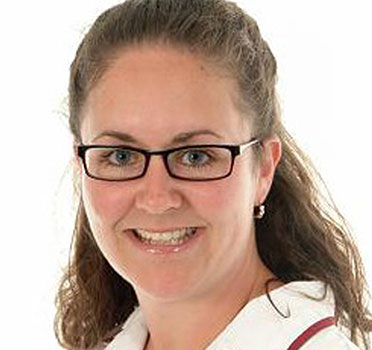 Jenny Drury
R.D.H
GDC Number 6711
Jenny qualified from Kings College London in 2005 and has worked with Neale and his team ever since. Prior to this Jenny was a dental nurse for many years.
She has worked at many practices during this time gaining experience. She has additional qualifications in dental nursing, oral hygiene and radiography. Jenny enjoys keeping up with the latest developments by regularly attending courses.
Jenny married her fiance in 2012. They have two sons.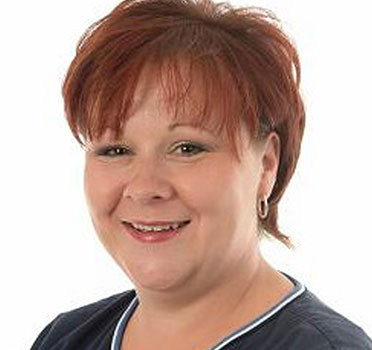 Amanda Kestell
R.D.H
GDC Number 4414
I began my career in dentistry in 1988 when I worked as a dental nurse; I subsequently qualified as a Dental Hygienist at the Eastman Dental hospital in 1993.
My calm, caring manner and cheerful attitude means that even the most anxious of patients soon feel relaxed and at ease when undergoing their hygiene treatments. I have worked in several different practices gaining invaluable experience in treating a wide variety of patients.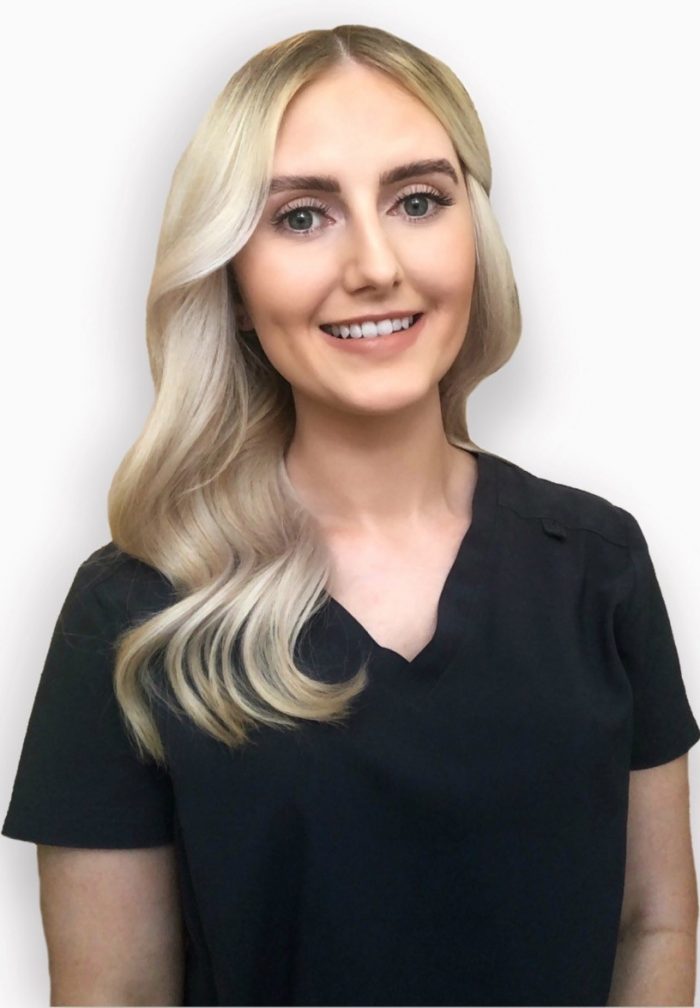 Antonia Moore
R.D.H
GDC Number 257352
I first began training as a dental nurse in 2012, and thereafter qualified as a hygienist from the University of Essex in 2018. I continued my training as a dental therapist and graduated with a First Class Honours degree in January 2020.
I have been part of Royal Mews team since early 2019 and it is such a wonderful place to work. I love helping patients to feel confident about themselves and generally helping to improve their overall qualify of life.
I am particularly interested in cosmetic dentistry and hope to undergo further training in this area in the near future.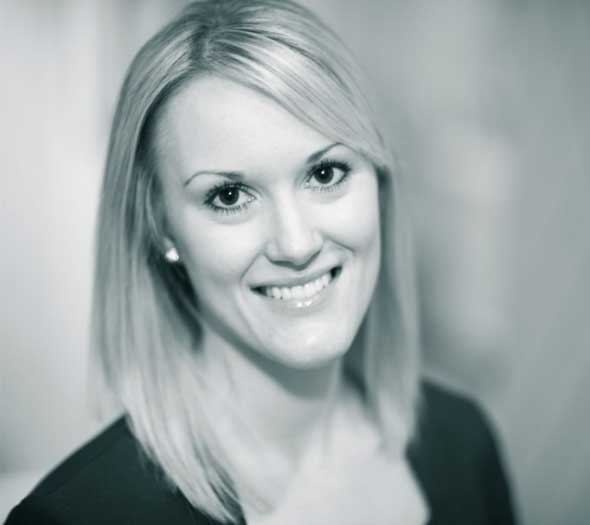 Amy Stevens
R.D.H
GDC Number 124882
I have over 15 years experience in the dental industry, initially starting work as a Dental Nurse before graduating as a Hygienist. In 2017 I returned to the University of Essex to advance my skills and pursue a career as a dental therapist.
I graduated from the University of Essex with a first-class honours degree in Oral Health Science.
As a therapist I can offer an array of treatments including white fillings, tooth whitening and air polishing. I enjoy the cosmetic side of dentistry and I love hearing about the confidence patients feel after their treatment.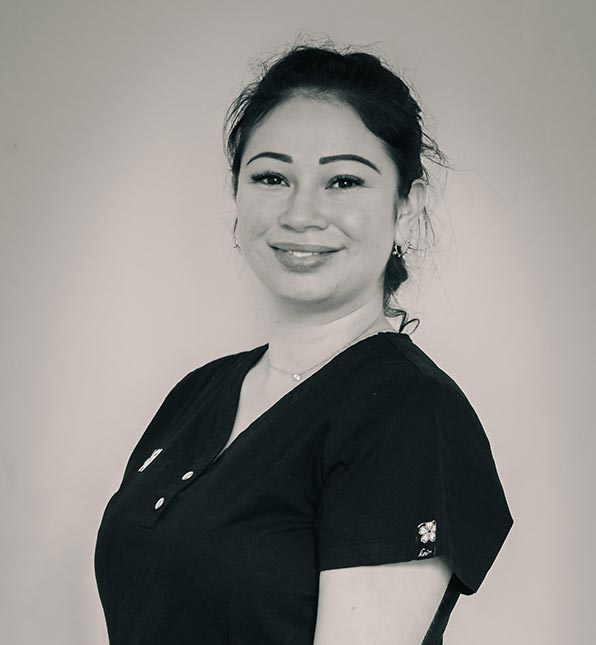 Tiffany Laybourne
R.D.H
GDC Number 187075
I studied forensic science taking an interest in forensic dentistry which lead me to a career in dentistry.
I qualified as a dental hygienist in 2014 from the University of Essex, I have since returned to the university as a lecturer on the oral health programme.
I like to take a holistic approach to health care, helping my patients consider good oral health along side nutrition and a healthy lifestyle.